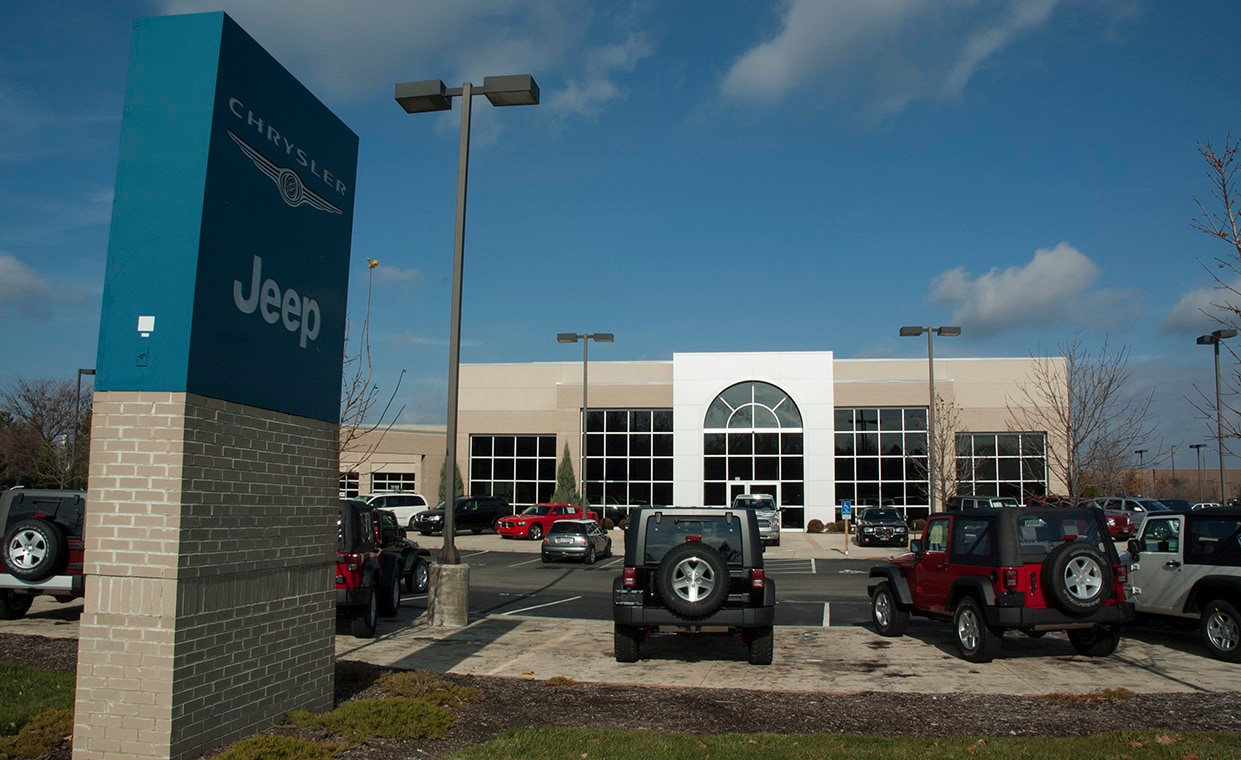 The Better Way to Buy
Crown Chrysler Jeep Dodge Ram is a full-service car dealership proudly providing our neighbors across the Dublin, OH region with a vast selection of new and used vehicles at exceptional prices.
Founded in 1992 within the cornfields of Northern Columbus, we've spent two decades giving you a Better Way to find a car, growing into Central Ohio's top volume store for both Chrysler and Jeep in the process.  Our customers value our wide selection of new and used vehicles, our friendly, hands-on staff and our best-in-class service center. We've proven to countless drivers that we're the best way to find a car - now let us prove it to you!
We are conveniently located at 6350 Perimeter Loop Rd. Come by - our professional and friendly staff is always ready to show you our unique and transparent approach to helping you find a car.
Financing
Over two decades, we've learned something about helping people get into the cars they want at the price they need. Our pricing, stock of used cars and lending relationships ensure that whatever your financial situation, Crown Dublin can get you on the road.
We've sold more than 10,000 Chrysler, Jeep, Dodge and Ram vehicles - the most in Central Ohio. That huge volume allows us to sell vehicles at a much more discounted price. Browse our online inventory and you'll quickly see that we make it easy to find a car with a painless price tag.
We also maintain a sprawling stock of like-new pre-owned cars with prices that are easy on your wallet.
Once you find a car that you love, Crown Dublin can access millions to lend for finance or lease. We also have low APR offers, some with extended terms - just ask!
The Better Way to Service
Our relationship with our customers doesn't end once they find a car. Crown Dublin makes it easy to maintain your new vehicle with our 4000 square foot, climate-controlled service reception area.
There we provide top-of-the-line car care - from oil changes to brake inspections - quickly and courteously.
Community Leaders
Crown Chrysler Jeep Dodge has been part of the Crown Automotive Group (out of Florida) since 1969. We are proud to say we live in the Dublin, OH area and participate in charitable and philanthropic work designed to give back to the community that gives so much to us.
We like to say we do more than help people find cars: We form a relationship with you that will last from this car to the next. Contact us or come into our showroom and experience our Better Way of service firsthand!